Arts Magazine présente Appartement
Published August 25, 2014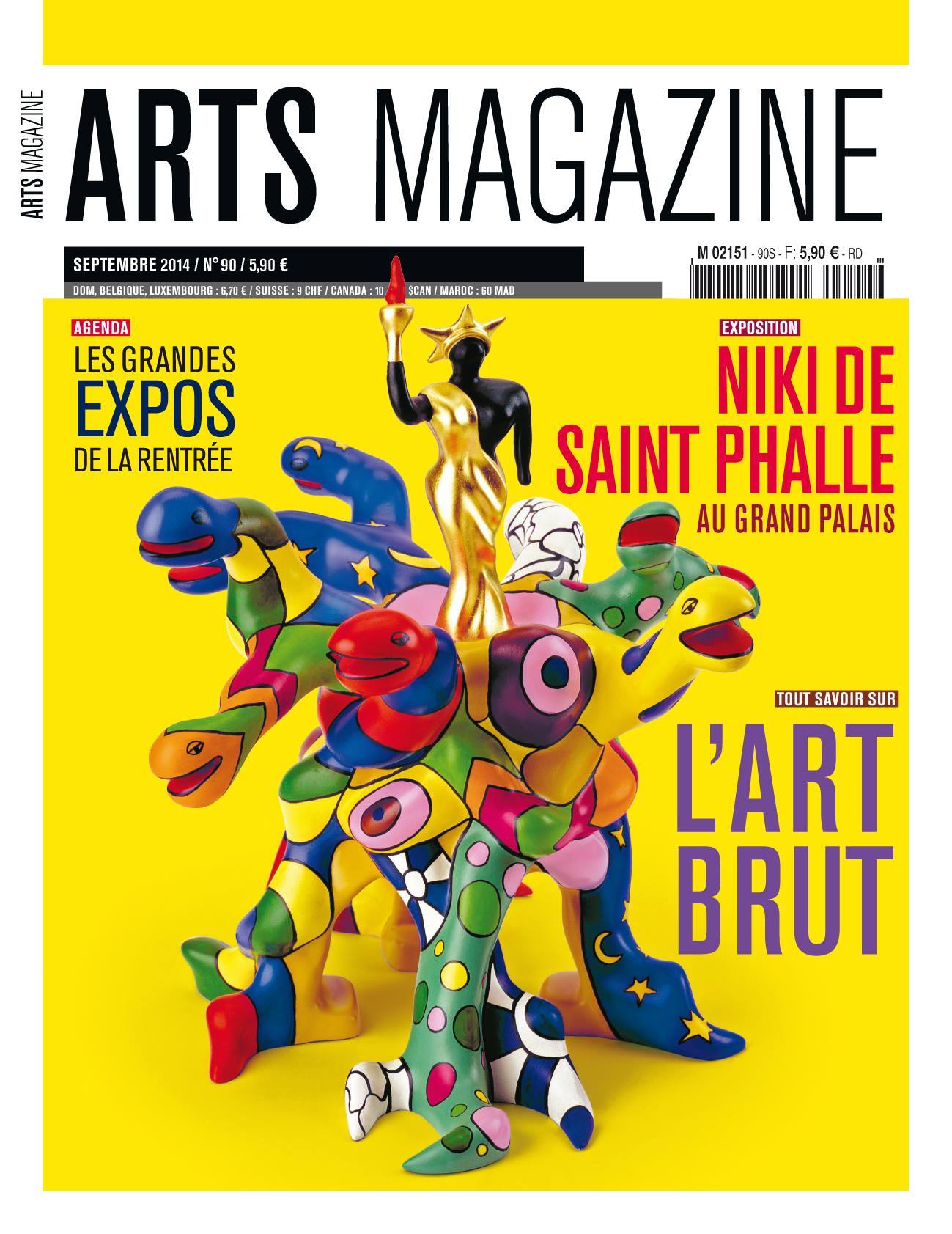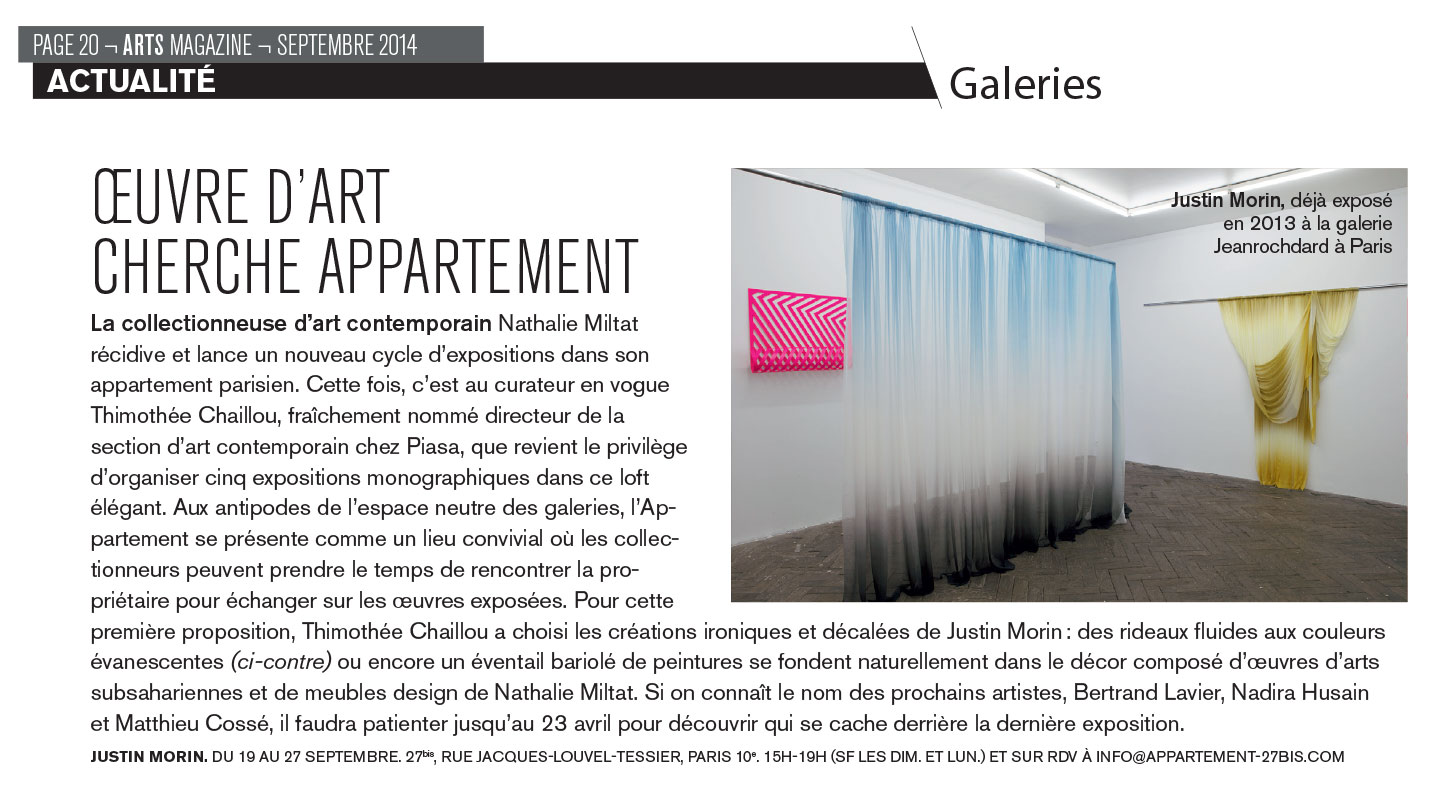 Opening of "Sinon, le chaos"
Published June 10, 2014
Le Quotidien de l'Art annonce l'ouverture d'Appartement
Published June 4, 2014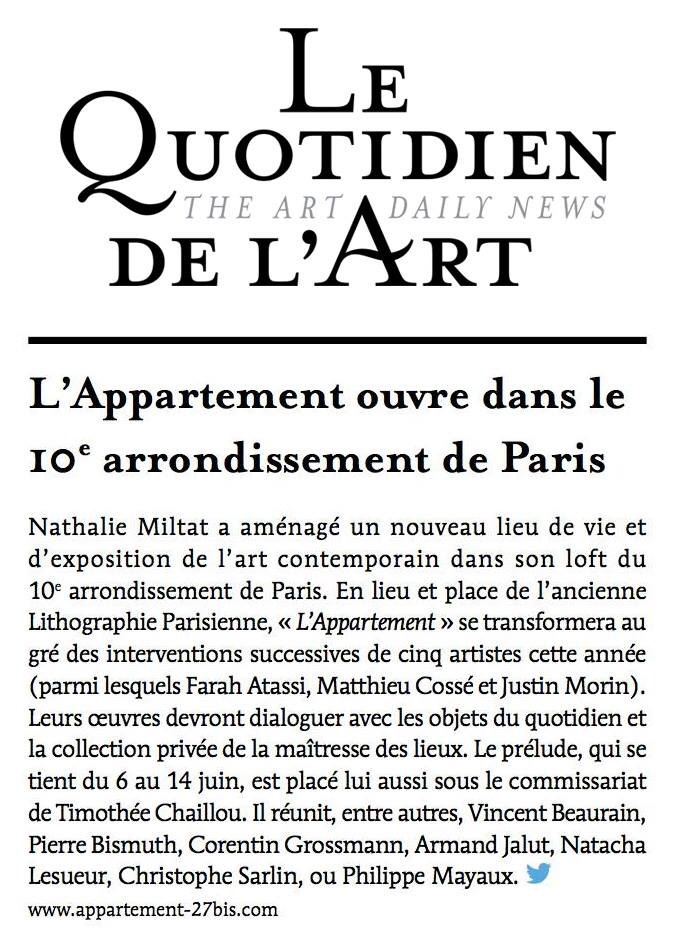 Thank you Le Quotidien de l'Art !
Timothée Chaillou, commissaire invité d'Appartement
Published May 1, 2014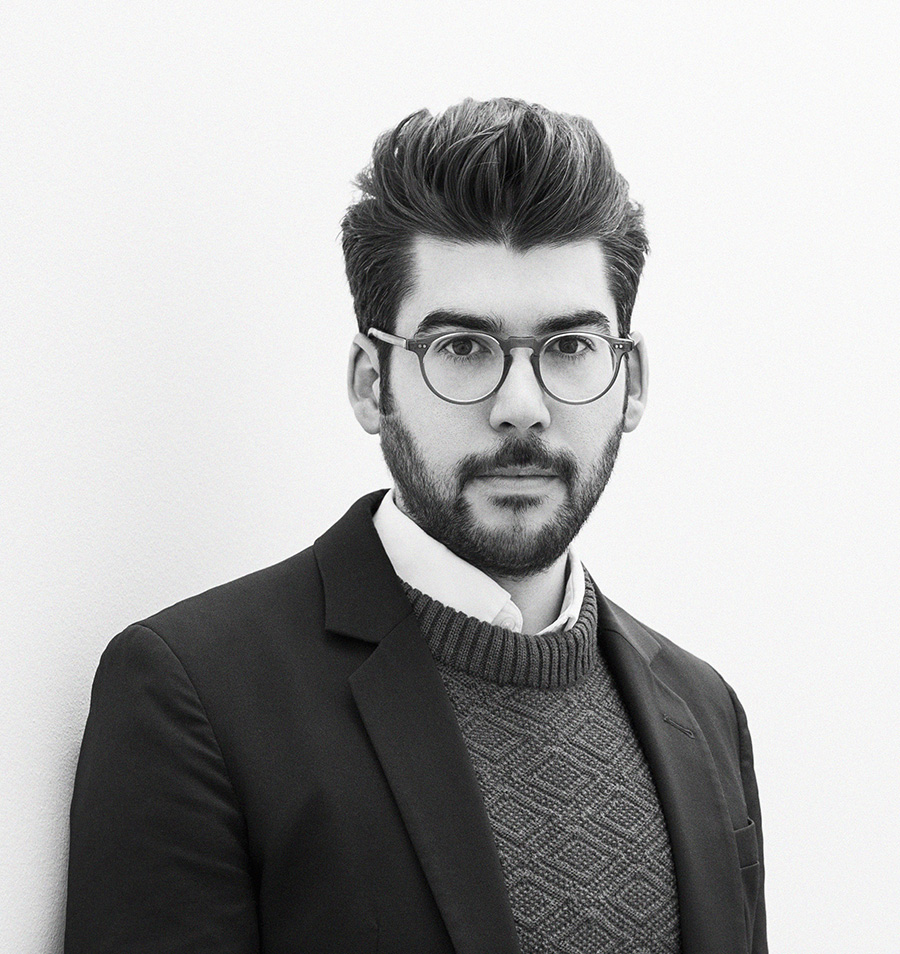 Nathalie Miltat, director of Appartement, has invited Timothée Chaillou to be the curator for Appartement's first season.
Timothée Chaillou is an art critic, art curator and an historian of art and cinema. He teaches exhibition history.  He is a member of AICA (International Association of Art Critics) and IKT (International Association of Curators of Contemporary Art).
His exhibition reviews, essays and conversations have appeared in many catalogues, monographs and art magazines such as Flash Art, Frieze, Numéro, L'Officiel Art or The White Review. He has curated group shows – such as, Grey Flags at Backslash gallery (Paris) and Zelda Zonk at Préface (Paris) in 2014 or Seuls quelques fragments de nous toucheront quelques fragments d'autrui at Thaddaeus Ropac gallery (Paris) in 2013 – and monographic projects – No Flock for Blind Shepherds by Davide Balliano at Galerie Rolando Anselmi (Berlin) in 2014 or Dripping Printing by Morgane Tschiember at Colette (Paris) in 2012.
Appartement ouvre bientôt ses portes…
Published April 30, 2014